Internexus is a leading English Education Network. We are focused on immersive English courses worldwide! Want to become fluent in English while visiting* Los Angeles?
Our Teachers Our qualified instructors have years of experience teaching English as a second language, domestically and internationally. Each teacher holds a minimum of a Bachelor's degree / Master's degree and TESOL Certification. They are devoted to creating a lively, challenging learning environment that allows you to make maximum progress with both your spoken and written English. During your course, you will learn practical academic and communication skills along with the most useful vocabulary, grammar, and communication skills. Your teachers will provide student focused classes for learning that strive for academic advancement.
Balanced Nationality Mix  Internexus Los Angeles hosts students from all over the world!

Great Location
We are located on the safe and modern campus of Antioch University Los Angeles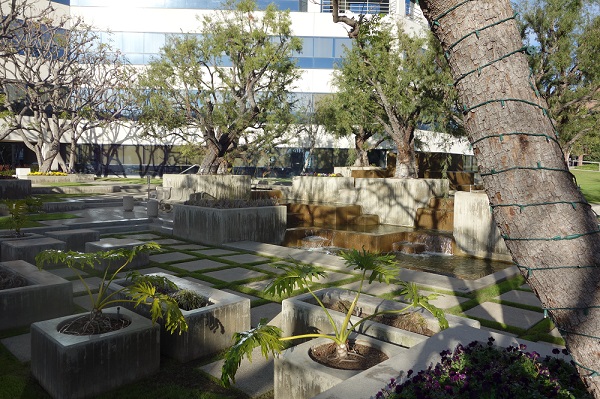 Modern Technology
Our freshly remodeled classrooms are equipped with large flat screen monitors and free wireless internet access.
Lending Library
You can check out books from the campus library.
Computer Lab
You will be able to use a modern computer lab with both Windows and Apple machines.
Student Lounge
Relax during breaks in our comfortable and newly remodeled student lounge.
*Important Notice As the newest member of the Internexus family, Internexus Los Angeles is in the process of applying for  all needed state and federal approvals to offer Intensive English programming. Until all approvals are in place we will be offering our cultural immersion and short term semi-intensive English programming to permanent residents and short term visitors on B1/B2 and Tourist Waiver status only. Until all approvals are in place, Internexus will not be offering diploma programs and will only offer programming that is specifically designed to be exempt from regulation by the California Board of Private Postsecondary Schools.